WooCommerce Custom Thank you & Order Confirmation Page
$19.00
Description


With WooCommerce Custom Thank You & Order Confirmation Page plugin you can easily customize the "Thankyou" page display to your customers right after order completing with lots of information like sharing your order on social profiles, displaying user upsell products for more purchasing, Full information of customers. With enhance setting option admin can set the styles, color, top page banners etc. Also admin can redirect to any custom page and also use external URL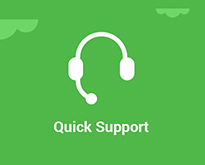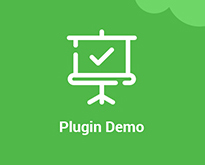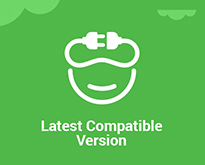 Features of WooCommerce Custom Thank you & Order Confirmation Page

Redirect to any custom page
Redirect to any external URL
Upsells product on thankyou page
Full order details on any custom page
Take advantage of the wpml compatibility
Upsells product display in multiple rows
Choose whether to show order details or not
Custom thankyou page right after order complete
Suggest one or more products on your Thank You page
Option to set thankyou banner on top of custom page
Enhance setting options for color, fonts and styles
Social boxes of Linked, Twitter, Instagram, Facebook and many more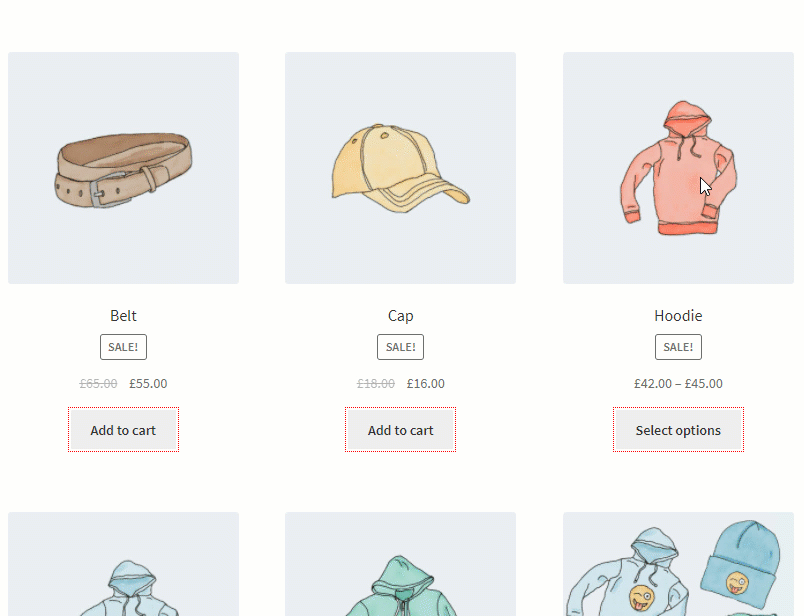 Top Banner & Quick Order Details

With custom banner on top instead of Thankyou text makes it awesome look, Custom Thankyou page top header section also have quick order details with Banner, You can upload any banner you want.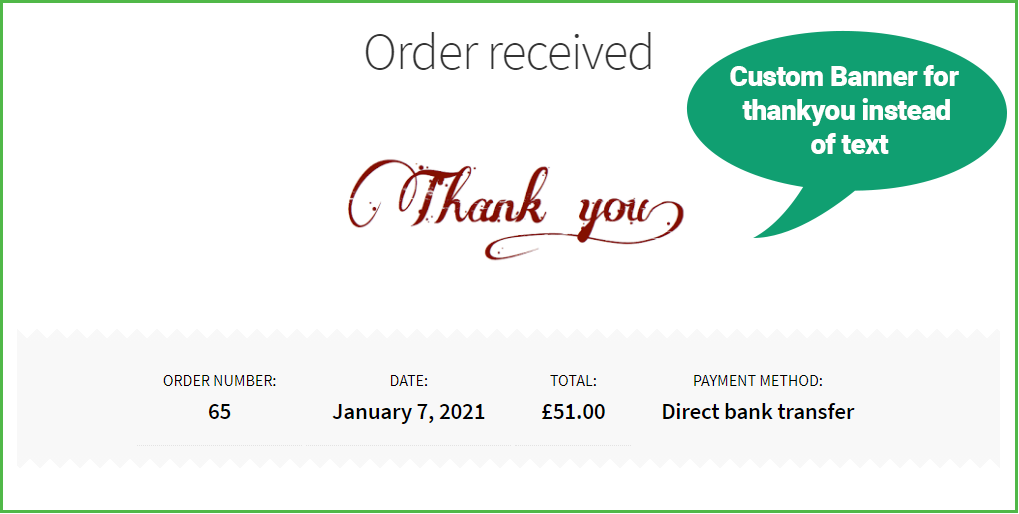 Full Order Details with Payment Methods

In the Table body section of Custom Thankyou page we have a full details of ordered products with quantity, Order total, subtotal & Payment method.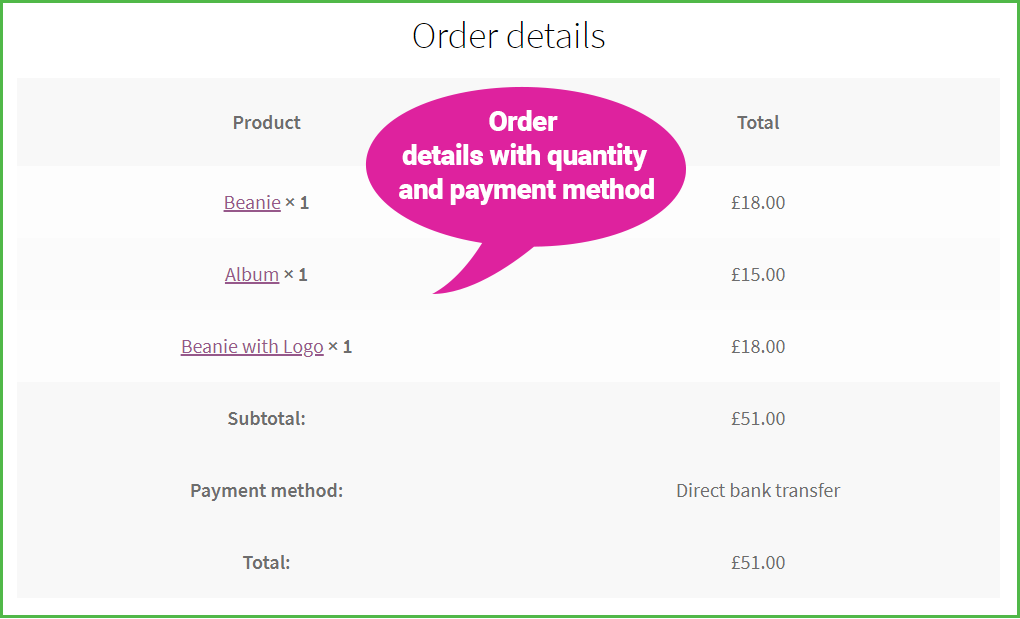 One Click Social Sharing & Billing Details

Custom thankyou page have full options to share user's order to any social profile with just one click, Also on this footer section custom also can view their Billing details.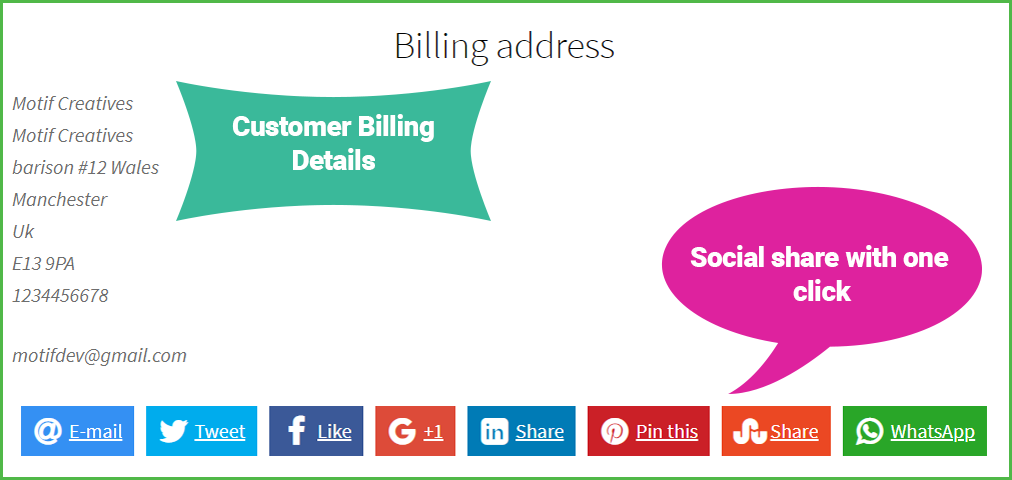 Upsells Products On Bottom

In Upsells section to display more products for users to buy, This is another advantage of this plugin that we can offer more products on Custom Thankyou Page.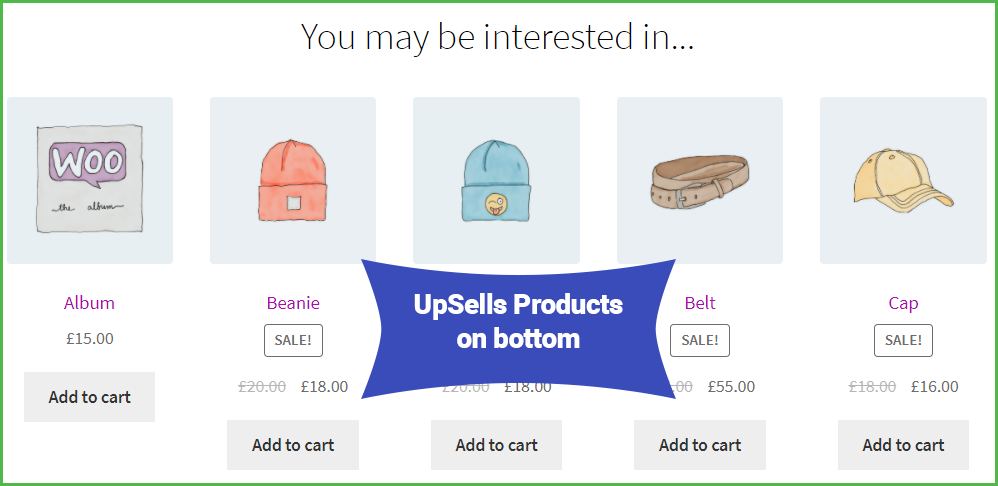 Full Custom Thankyou Page View

Full view of Custom Thankyou page with all sections, admin have full options to set styles of heading and color, Social share icons color & text color.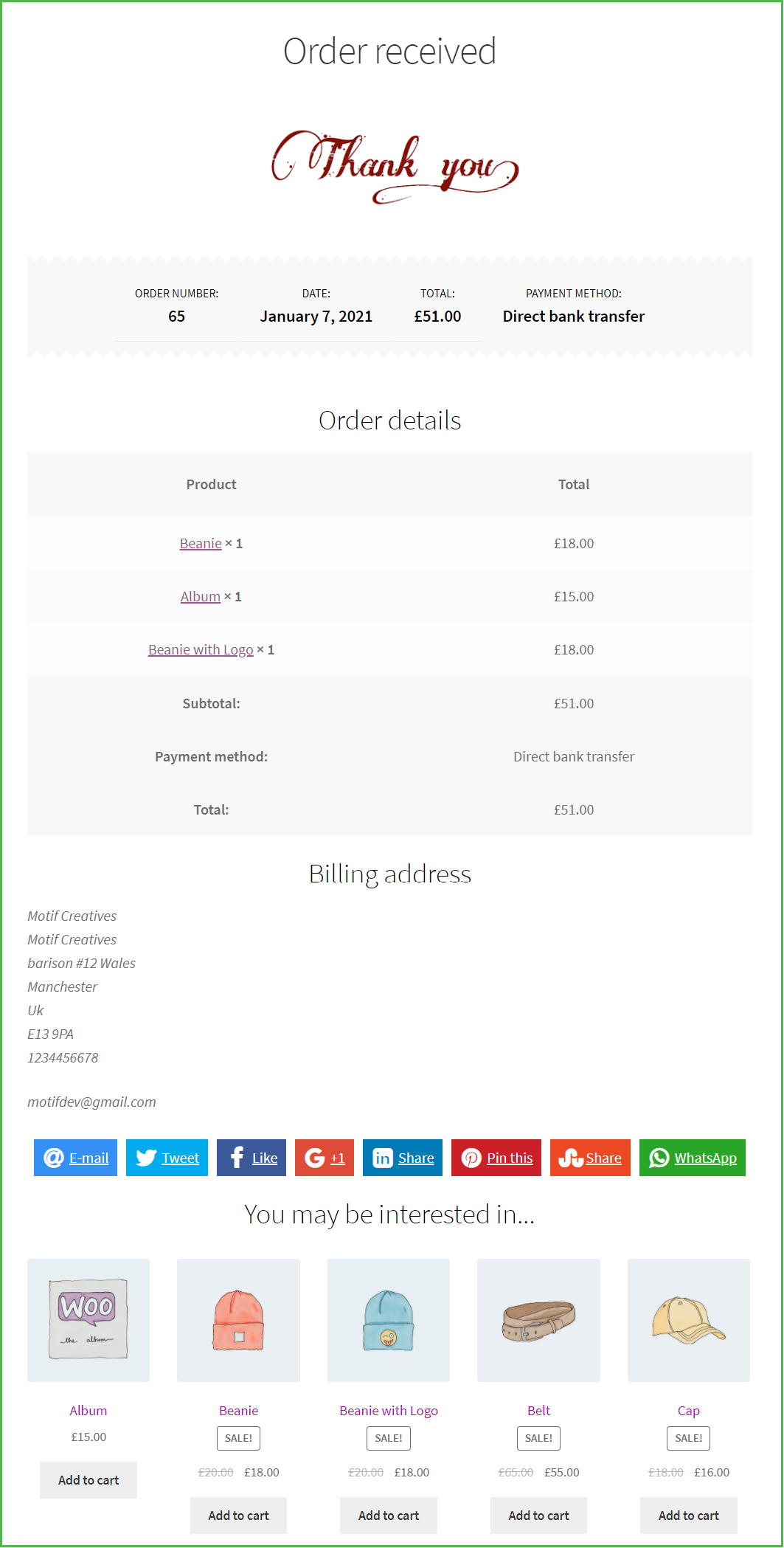 General Setting Options

Enable Plugin Functionality to make it work
Select custom page type either external url or custom page
Auto fill dropdown of custom pages
Options to enable Header section on custom thankyou page
Options to enable or disable Body section
Options to enable or disable Footer section
Options to enable or disable Social share section
Social share alignment option
Option to upload banner for Custom thankyou page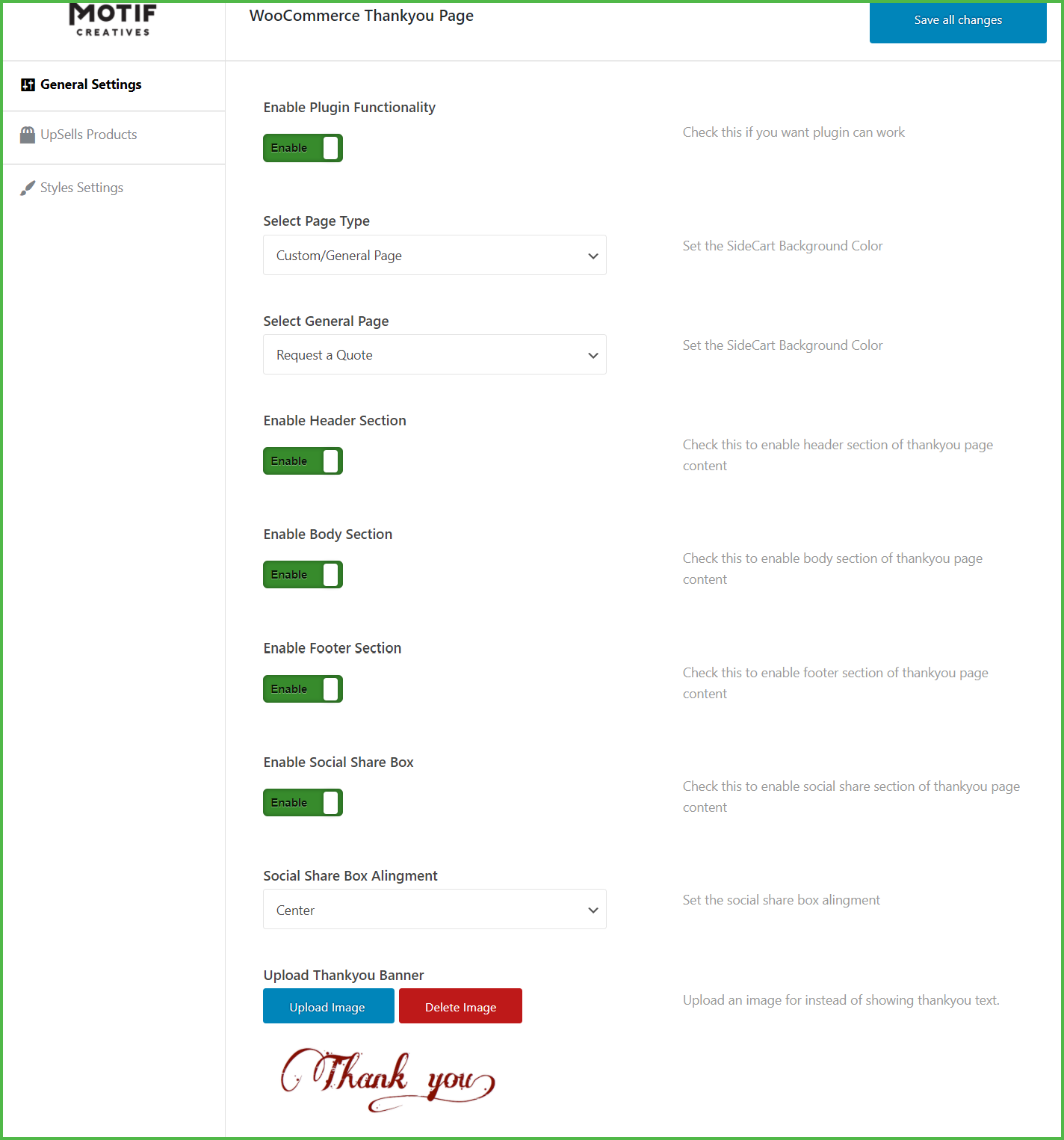 UpSells Products Setting Options

Enable Functionality to add upsells products
Set Upsell product order by
Upsell product Asc and Desc order
Option to dispaly items per page
Options to select multiple products
Upsel products title color
Upsell product heading color
Upsell heading size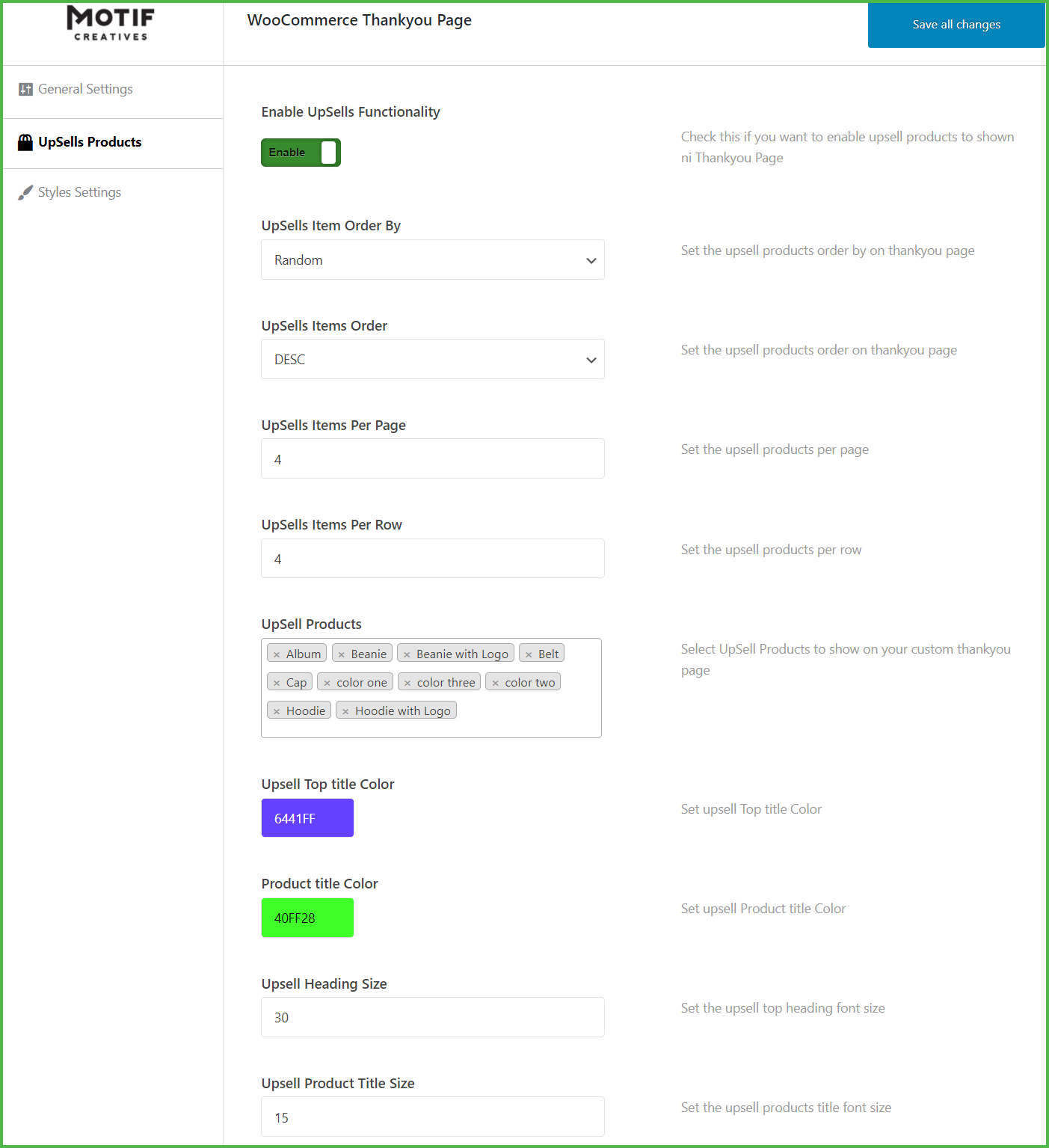 Fonts Settings and Styles Options

Thankyou page heading size
Thankyou page heading color options
Font style like bold, italic
Social icon text color option
Social icon color option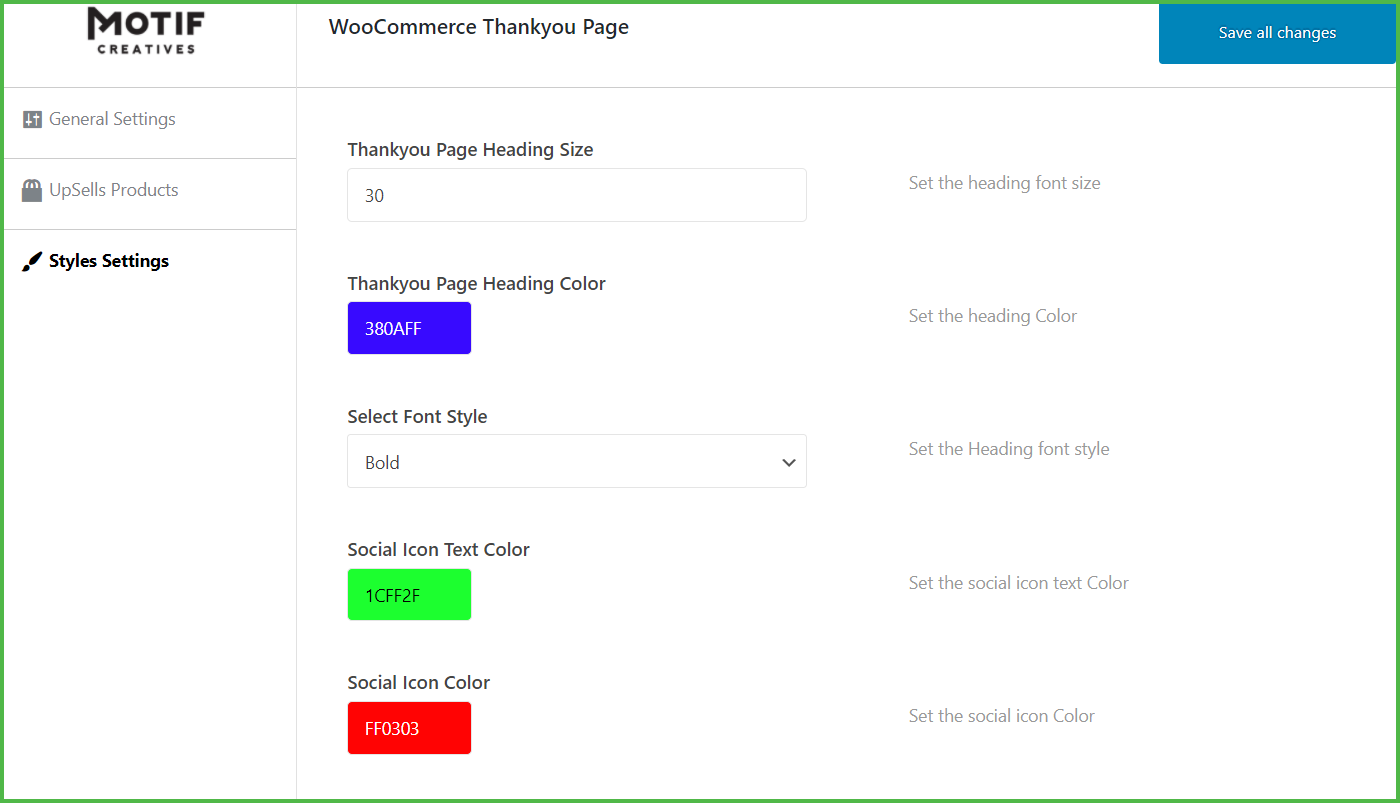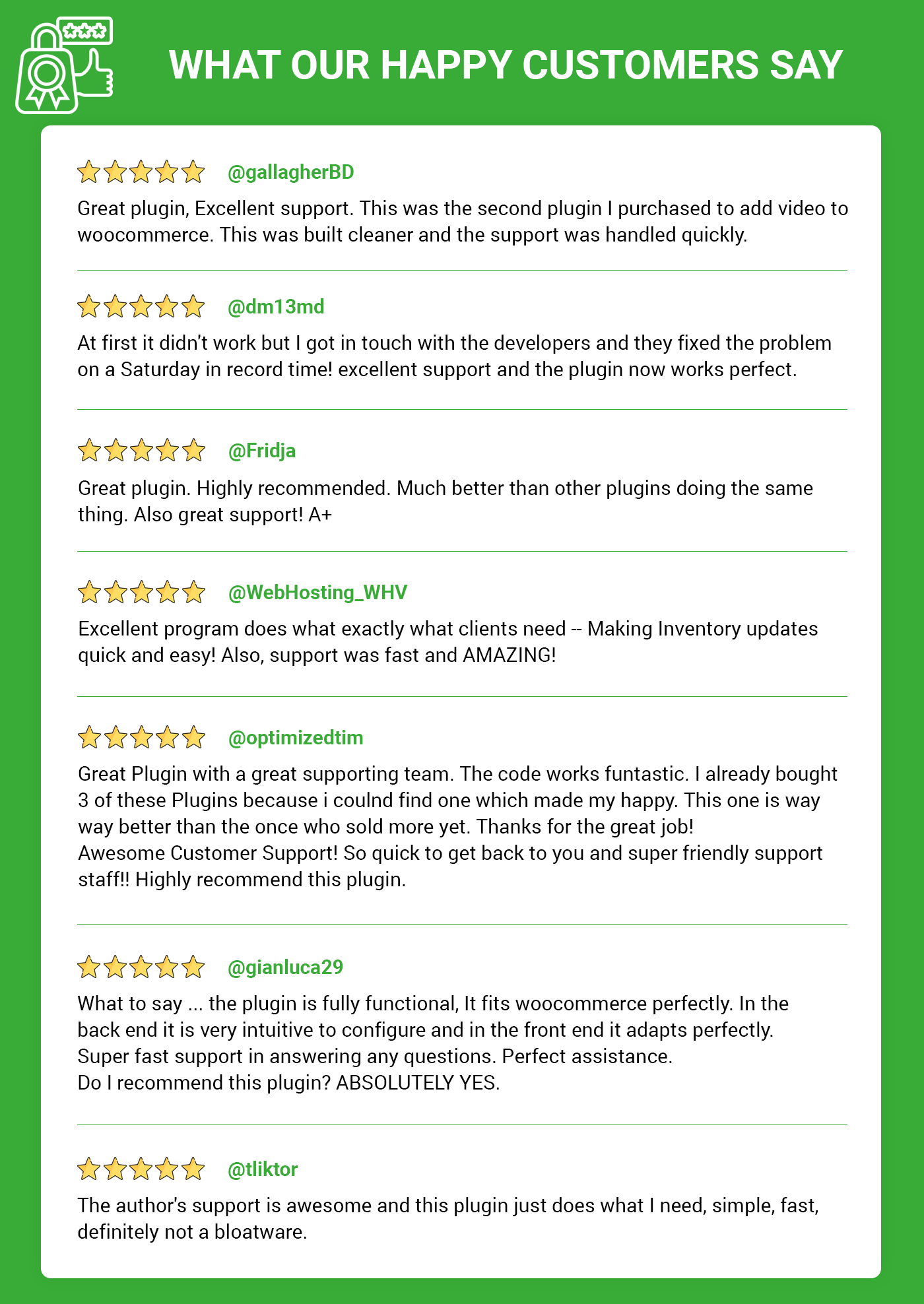 Pre-Translated Languages


Change log:


Version 1.0.6
WooCommerce & WordPress compatibility check
Version Updated


Version 1.0.5
WooCommerce & WordPress compatibility  check
Some js PHP and CSS fixes
Version Updated


Version 1.0.4
Check the latest compatibility with WooCommerce & WordPress
Version Updated


Version 1.0.3
Additional option added for setting page
Version updated


Version 1.0.2
WooCommerce, WordPress compatibility check
Version updated


Version 1.0.0
Initial release